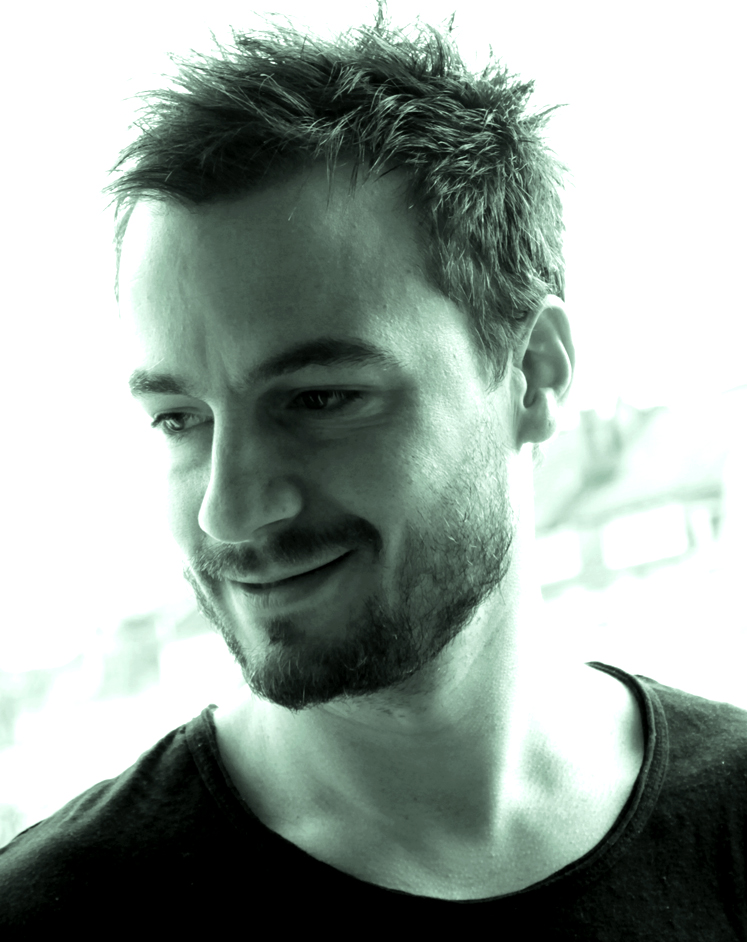 ANDREAS SIMON
Director based in Duesseldorf, Germany.
After his studies of sound and visual engineering Andreas has worked as assistant director, editor and camera operator with several production and broadcasting companies.
In 2004/2005 Andreas spent some time in San Francisco working as a sound engineer, eating excellent burritos and shooting "The City" - a documentary film about SF.
Andreas has directed (and occasionally produced) a great variety of commercials, music videos and documentary films in recent years. He also works as a director for ZDF (public German television) and is a passionate musician.
His work is characterized by great timing and musical feel, unique storytelling and a fine sense of humor.
Andreas loves shooting commercials. And editing. He also appreciates loud music, good humor and weird animals. He'd love to shoot your next film, so call him up! Write a postcard. Send a messenger on a white horse. Or... something.

// // //

ANDREAS SIMON
Regisseur aus Düsseldorf.
Nach dem Studium zum Ton- und Bildingenieur war Andreas als Regie-Assistent für verschiedene Regisseure sowie als Editor und Kameramann für zahlreiche Produktionsfirmen und TV-Sender tätig.
2004/2005 arbeitete Andreas als Sound Engineer in San Francisco, ernährte sich von exzellenten Burritos und drehte "The City", ein Dokumentarfilm über SF.
Andreas hat seit 2007 zahlreiche Werbespots, Musikvideos und Dokumentarfilme als Regisseur (mitunter auch als Producer) verantwortet. Er arbeitet auch als freischaffender Regisseur für das ZDF und ist außerdem passionierter Musiker.
Gutes Timing, Musikalität, kreatives Storytelling und ein feines Gefühl für skurrilen Humor zeichnen seine Arbeit aus.
Andreas liebt es, Werbespots zu drehen. Und er schneidet sehr gerne. Außerdem mag er laute Musik, guten Humor und seltsame Tiere. Er würde sehr gerne Ihren nächsten Film drehen, also rufen Sie ihn an! Schreiben Sie eine Karte. Schicken Sie einen berittenen Boten auf einem weißen Schimmel. Oder... wie auch immer.
Andreas Simon
Phone
+49 163 510 2003